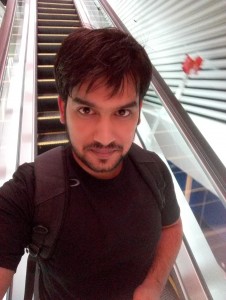 Hello! My name is Naeem, I am a full stack engineer currently based in Dubai.
I've been involve in programming from 2009, i have worked with major programming languages and DEV tools. I'm active at multiple projects and also worked as freelancer.
In last 10+ years of experience i have worked with famous LAMP Stack, MEAN Stack and Hybrid applications tools. I have worked with both front-end and back-end technologies. I build high quality websites/web apps and provide multi-platform web solutions. I use most latest tools and technologies.
In my free time I love watching movies and documentaries, TV series and sometime reading novels – I am a complete sci-fi fan. I'm passionate about technology and usability, and I'm always striving to improve and learn.
About my skills!
MEAN Stack – Node.js, Express.js, Socket.IO, WebSockets, Mean.js.
LAMP Stack – PHP (WordPress, Drupal, Joomla, Zend, CodeIgniter ,Yii).
Full-text search engines – Sphinx, Elastic search.
DataBases – MySQL, MongoDb, CouchBase, Redis, Neo4j.
Servers – Linux Shell, Nginx, Apache and Cloud Application Platforms(Heroku, AWS etc).
FrontEnd frameworks – Angular.js, React.js.
Hybrid App tools – IOS and Android Mobile App Development ( Using JavaScript – PhoneGap and
Ionic Framework).
Virtualization & Isolated development environment – Vagrant, Docker.
Code subversion – Github, SVN.
Package control – (bower, npm etc), Composer (PHP), task runner (gulp, grunt).
Web Security – analysis and improvement, penetration testing.
Software engineering – Agile Process & Scrum meetings.
I am a big fan of open source technologies. I can do web scraping, integration of various opensource API's and research on new technologies. I love to explore open source projects and code. I'm interested in working with technologies related to Blockchain, Machine learning for future projects.
I'm adaptable, having worked a bit with C++, Java and C#.NET in the past.