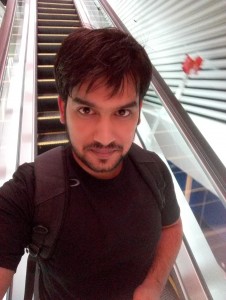 Hello! My name is Naeem, I am a full stack engineer currently based in Berlin.
I've been involve in programming from 2009, i have worked with startups/companies from USA, Middle East and Europe. I also have worked as freelancer.
In last 10+ years of experience i have worked with famous LAMP Stack, MEAN Stack and Hybrid applications tools. I have worked with both front-end and back-end technologies. I build high quality websites/web apps and provide multi-platform web solutions and have experience with scaling applications with usage and traffic.
In my free time I love watching movies and documentaries, TV series and sometime reading novels. I am a complete sci-fi fan. I'm passionate about technology and usability, and I'm always striving to improve and learn.
About my skills!
Languages – PHP, Javascript, Typescript.
Technologies/FrameWorks – NodeJS (Express, NestJS), ReactJS, VueJS, Angular, PhoneGap, IOS, Sphinx, ElasticSearch.
DataBases – MySQL, MongoDb, CouchBase, Redis, Neo4j.
LAMP Stack – PHP (CakePHP, Zend, CodeIgniter ,Yii, WordPress, Drupal, Joomla).
Tools – Docker, Jenkins CI, CircleCI, Git, Gulp, Grunt, Webpack, Composer (PHP).
Servers/Cloud – AWS, Serverless, Heroku, Nginx, Apache.
I am a big fan of open source technologies. I can do web scraping, integration of various open-source API's and research on new technologies. I love to explore open source projects and code. I'm also interested in working with technologies related to blockchain, machine learning for future projects.
I'm adaptable, having worked a bit with C++, Java and C#.NET in the past.